Night Hawk 2019
@Lillomarka Arena – Oslo
10 – 11th of august
The relay for everyone!
Club tour to Night Hawk in Oslo
– just prior to WOC 2019!
NEWS 2019
• Time differences cut to half between the teams after the night legs in all classes
• Chasing start Sunday in the Men's class with leg 5 and 6 start at the same time
• Night Hawk Grand Masters new class 50+
• Individual classes – Saturday and Sunday
• Night Hawk Kids Star Night Saturday
and Night Hawk Kids Fairytale Sunday
– mass start with surprises for all Kids
• Night Flash Youth – party at the arena
Go to race info for more information about
Arena
Lillomarka Arena, Grorud, Oslo.
Signposted from main road 4, Trondheimsveien @ Grorud.
Programme
Saturday 10th of August
13.00: Arena and event office open. Changes to teams, direct courses
14.00 – 16.00: Free start individual classes
20.00 – 21.30: Handout emiTag and GPS
20.30: Night Hawk Kids Star Night, mass start
21.30 – 22.00 Free start individual Open Night
22.00: Night Hawk Relay – first mass start
22.30 – 00:30: Night Flash Youth – party at arena
Sunday 11th of August
08.00 – 10.00: Breakfast at the arena
09.00: Arena and event office open
09.00 – 11.30: Handout emiTag and GPS
10.30: First chasing start Night Hawk Relay
11.00 – 13.00: Free start individual classes
15.00: Prizegiving ceremony
More information will be advised later
Terrain and terrain embargo
The terrain is moderately hilly. There are many tracks close to the arena, some logging roads and many lakes. The forest has good runnability. All maps associated with the Lillomarka arena are embargoed. Access is forbidden to the race area prior to the competition. We refer to the rules of competition on competition rules appearance, and especially 12.2.1. about a participant in the o-race
Punching system, EmiTag and Touch Free controls
EmiTag
As a runner you will be equipped with an emiTag. Strap the tag around your wrist with the supplied band. In speed the punching is performed by holding the emiTag 0-50 cm above the control for a short moment. The LED light in the emiTag will start flashing, and keeps flashing for 5 seconds after the punch.

NOTE! It is important to see this flashing, since this is the only feedback telling you that the punch is performed correctly! EmiTags with a number lower than 3 673 870 must be replaced or battery must be replaced in 2019. For more information http://emit.no/en/product/emitag-timing-chip-157If the battery voltage is lower than 2.95V the emiTag must be replaced before start.
If you dont have an EmiTag you can buy this at the sportshop or rent from the organizers. Total cost of 70 kr for as many legs/races you want to run.
Touch Free controls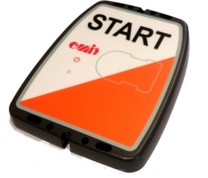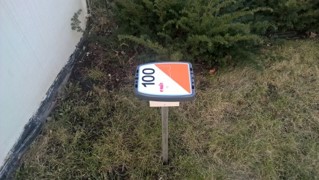 The controls are of the type Touch-Free PRO. Punching range when standing still is 60cm. The range is reduced when punching in high speed.

Do NOT touch the control unit when punchingExample video http://tv.emit.no/video/9535796/mix-relay-wc-in-turkey-8Start

Touch-Free Start PRO. Hold your emiTag up to the starting unit to "zero/clear" the emiTag (normally 2 minutes before the start but exact position for clear depends on the organizer process).When zeroing the emiTag (holding it against the TFP start) The LED light in the emiTag will start flashing, and keeps flashing for 5 seconds after the punch at the start unit. This is a verification for the organizers that the emiTag is working. You can bring your own EmiTag, or rent in Eventor for 70 kr.
Prize ceremonies
To be announced
Restaurant and kiosk
Hot and cold food and drinks at the arena both Saturday and Sunday.
Breakfast Sunday morning and brunch at the arena.
Traffic and parking
Parking 200 m from event centre, NOK 60 pr day/ NOK 100 Sat&Sun
Tickets can be bought in VippsGo #10711, cash or with card in infotent
Everyone must buy a ticket at the entrance
Subway line 4 Vestli/5 Vestli to Grorud and several busses. You can get directly from Gardermoen airport to Gro-rud by taking Airport bus F1 to Oslo, stop Grorudkrysset. From there walk 1,5 km.
Entry
All entries are to be made in eventor. Foreign runners and clubs should also make their entries in eventor.
For more information go to Entry
Prices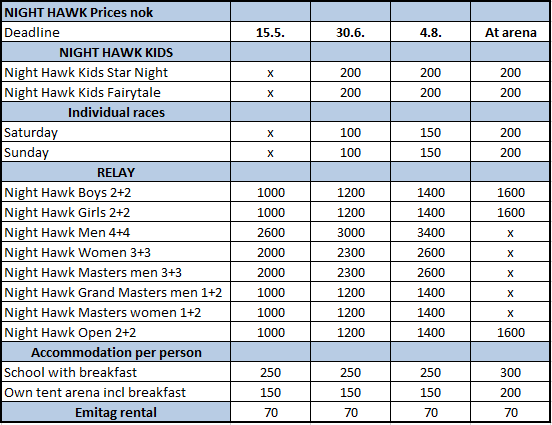 NightFlash Youth incl pizza and lemonade. 100 kr, 150 kr at arena.
Payment
At the moment its not possible to pay for extra services like EmiTag, accommodation and Night Flash for teams who make their entry for Night Hawk Relay.
We will send out information by e-mail to registered teams when its possible to pay for these services.
Payment in Eventor with VISA or invoice after competition, invoice fee 130 nok.
At every deadline your entry is locked. Changes in your entry is possible for a fee of 200 nok.
The EmiTag rental is a fixed fee of 70 kr for as many legs/races you want to run.